Dear MED and CMS Families, A reminder that Mary E. Dardess Elementary School and Chatham Middle School will return to in-person instruction this Tuesday, January 18, 2022.

All Chatham CSD schools & offices will be closed Monday, January 17 in observance of the Martin Luther King, Jr. holiday.

The CMS musical "Suessical Jr." has been postponed to April 1st & 2nd, 2022.

MED & CMS are on remote learning January 13 & 14, 2022.

Please note: The date for the CHS Pops Concert has been been changed from this Wednesday to January 19 at 7:00 p.m.

All CCSD schools are on a two-hour delay today, Friday, January 7 due to weather. There will be no a.m. BOCES or breakfast.

Dear Chatham CSD parents/guardians, A reminder that our drive-through at-home test kit distribution is from 3:00-5:30 p.m. today, January 4, at the student drop-off/pick-up lanes at MED Elementary School. This is for parents/guardians with children attending CCSD schools. Please come prepared to show your ID. One test kit containing two tests each is available for each student. The state has provided us with rapid antigen test kits from two manufacturers, so you will receive either a CareStart or iHealth COVID-19 home test kit. Additional information about the tests will be provided with your kit. If you are unable to pick up your child's test kit during the time allotted, please call your child's school to make other arrangements no later than Thursday of this week.

Welcome back! We hope you had a great holiday break!

Reminder: All Chatham CSD schools will dismiss early on Thursday, January 6 to accommodate staff development. Schools will dismiss students at the following times: CMS 11:45 am MED 12:00 pm CHS 12:10 pm

All CCSD buildings and offices are closed Friday, December 31, 2021. Happy New Year!

All CCSD schools and offices are closed Friday, December 24, 2021. Enjoy the holidays!


Do you want a rewarding job that allows you to work when you want to work? Chatham CSD is in need of substitute bus drivers. We'll pay to train you to become a school bus driver. $22.13 an hour. Must have a clean driving record and complete NYS Education Dept. fingerprint clearance & background check process. Contact Josh in our transportation office at 518-392-1520 or
loefflerj@chatham.k12.ny.us
for more information and an application.

Congratulations to CHS student Samantha Hoffman, who received an honorable mention in the Bridging Divides, Healing Communities Youth Film Challenge for her film, "He/She/They." Samantha's work will be shown with all of the winning films during a free screening this Saturday, Dec. 4, at 11 a.m. at the Crandell Theatre in Chatham, reservations are required. Learn more at
www.youthfilmchallenge.com

All Chatham CSD buildings and offices will be closed on Thanksgiving Thursday, November 25 and Black Friday, November 26, 2021. Enjoy a safe and happy holiday!

The Class of 2022 invites you to the return of Powder Puff Football! Our 2021 game takes place Friday, November 19 on the CHS football field. $2 suggested donation at the gate. Concessions are also available (cash only). Proceeds benefit Chatham's Class of 2022.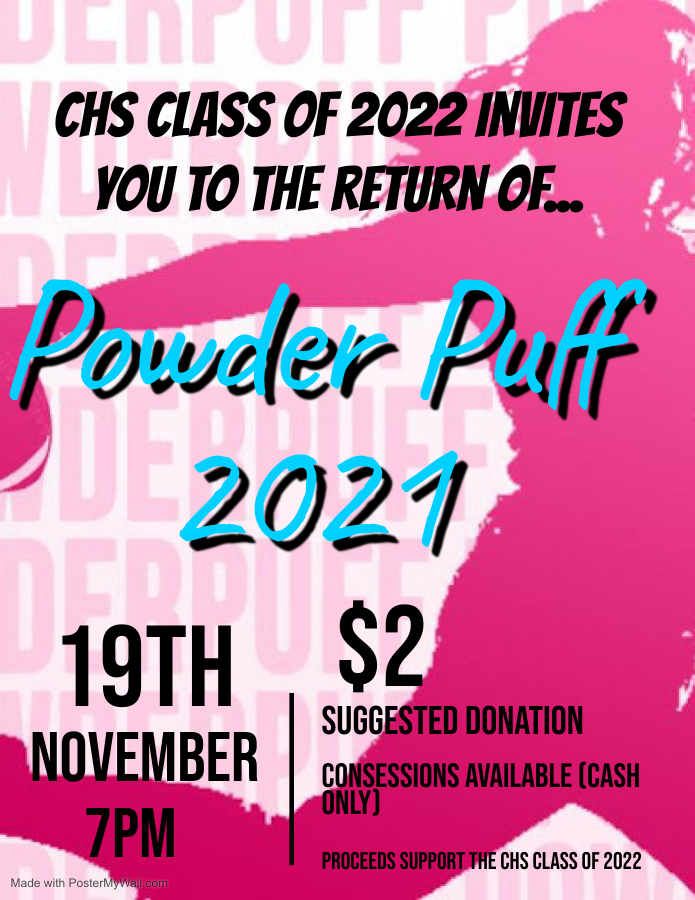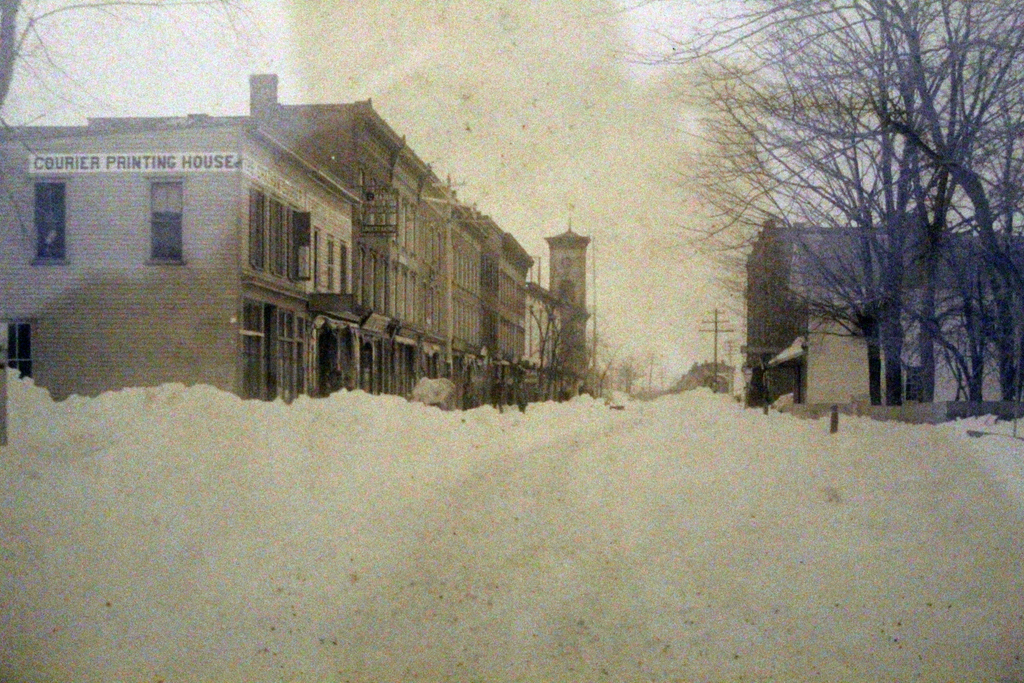 2021-2022 Annual Notification: Availability of the Asbestos Management Plan, November 2021. In compliance with the US Environmental Protection Agency (EPA) Asbestos Hazard Emergency Response Act (AHERA), an asbestos re-inspection of Asbestos Containing Building Material (ACBM) was performed in each school. The inspection findings are in the Asbestos Re-inspection Binder and are located in each school administrative office and in the office of the Director of Facilities. The EPA requires a re-inspection of the asbestos materials every three years, and a periodic surveillance every six months. The Chatham Central School District will notify the public and building occupants of the availability by use of the district web page and posting this notice in all school buildings. The Asbestos Management Plan for the Chatham Central School District is available to the public for review during the following hours within the Facility Director's office: Monday through Friday from 8:00 a.m. to 4:00 p.m. For more information and to make an appointment, please contact the district's asbestos LEA Designee at (518) 392-1525.

Attention winter athletes: Sports physicals will take place November 10 & 17 at CHS and CMS. Physicals will start at approximately 8:30 am in the CHS nurses office, and when finished there will move to the CMS nurses office. Please see your school nurse to sign up for a physical.

In an effort to improve safety and assist emergency services in responding to the correct building, Chatham Central School District has created different 911 addresses for each of our school buildings. Mary E. Dardess Elementary School remains 50 Woodbridge Ave. while Chatham High School is now 54 Woodbridge Ave., Chatham Middle school is 21 Woodbridge Ave., and the Bus Garage is 21 Library Place, all in Chatham. Please be sure to make note of these addresses. We will also be posting signage with this information in highly visible areas in and around our buildings. These addresses are for 911 purposes only, such as reporting the location of an emergency. Our business (mailing) address remains the same at 50 Woodbridge Ave., Chatham, NY 12037 for all four buildings.