The Panthers have advanced to the Section 2 baseball finals this Thursday, May 26, 7:00 pm at the Joe Bruno Stadium in Troy! Tickets are now available and should be purchased on the Section 2 GoFan site
https://gofan.co/app/school/NYSPHSAAII
Go Panthers!


The Chatham Public Library Advisory Committee is seeking three volunteers to serve on the committee for three-year terms starting July 1, 2022. Submit letter and resume by June 1, 2022 to Matthew Fisch, President, Chatham School Board, 50 Woodbridge Ave., Chatham, NY 12037.


The Public Hearing for CCSD's proposed 2022-23 school budget is tonight, May 10, 6:00 p.m. in the High School library. The meeting will also be live streamed at
https://us02web.zoom.us/j/83976585762
. School officials will present details on the proposed budget and a separate capital reserve proposition. The Budget Vote is May 17.

We are experiencing intermittent phone difficulties at Chatham Middle School and our Bus Garage. While these buildings can make and receive phone calls, the call quality is very poor. We apologize for the inconvenience and are working to get the issue addressed as soon as possible.

Our alumni from the classes of 1970, 1971 and 1972 are invited to be honored guests at Chatham's Class of 2022 commencement. Having graduates from 50 years prior be part of the ceremony is a long-held tradition at Chatham graduations. Due to the pandemic, that tradition was put on hold in 2020 and 2021, so alumni who celebrated their 50-year anniversary in those years as well as those who will in 2022 are invited to be part of this year's ceremony. Commencement for the Class of 2022 is Friday, June 24 at 6:00 p.m., followed by a graduation parade through the Village of Chatham immediately following the ceremony. If you are interested in attending, please RSVP by contacting Diane Hammon in the superintendent's office at 518-392-1502 or
hammond@chatham.k12.ny.us
.

The April 26, 2022 Board of Education meeting is CANCELED due to the Board not being able to make a quorum because of illnesses and other reasons. Items requiring Board action will be moved to the May 10, 2022 Board meeting.

Not registered to vote but want to cast your ballot in the May 17, 2022 School Budget Vote & Board Election? You can register with the Chatham Central School District on Wednesday, May 4 from 2:30-6:30 p.m. and Wednesday, May 11 from 4:00-8:00 p.m. in the Mary E. Dardess Elementary School lobby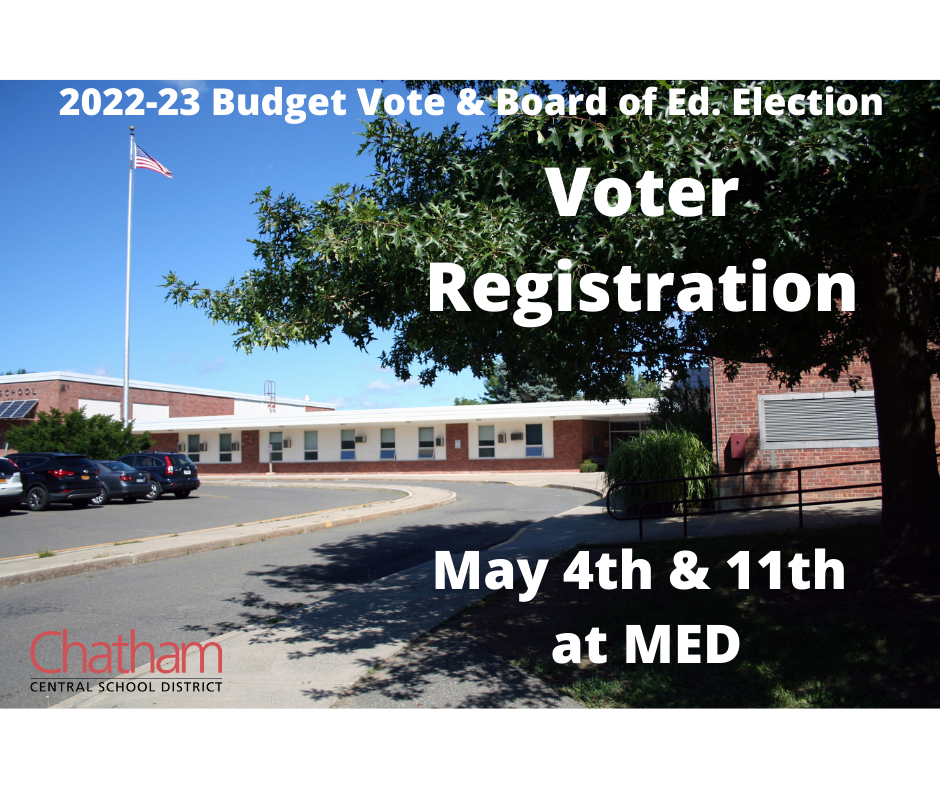 Calendar Update: All CCSD schools and offices will be closed on Friday, May 27, 2022. We are modifying the calendar because we do not anticipate needing all of the emergency closing days that were planned for the 2021-2022 school year. If you have any questions, please feel free to contact your child's school office. Please be sure to update your calendars with this change!

Calendar Update: the Board of Education has rescheduled its July organizational meeting to Monday, July 11, 2022. The meeting will be held at 6pm in the CHS library.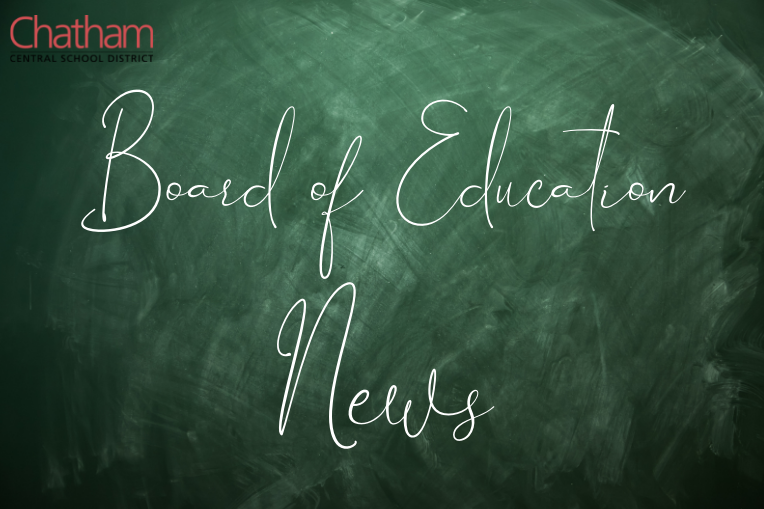 Dear Chatham CSD parent/guardians, please check your email for a technology questionnaire we sent you this afternoon. Your participation helps us form a complete picture of technology use for learning. Your responses are anonymous and will help your child's school choose the right technology for their classrooms. We ask that you please complete this questionnaire by April 11, 2022. Thanks!

Calendar update: MED Picture Retake Day has been scheduled for Monday, April 11, 2022 in the morning. The PTA was able to schedule this one-time picture retake for our families who missed our spring picture day or who want new photos. You can order online at
https://my.lifetouch.com/mylifetouch/#/
with your student's school ID or picture day ID: EVT6CCPR6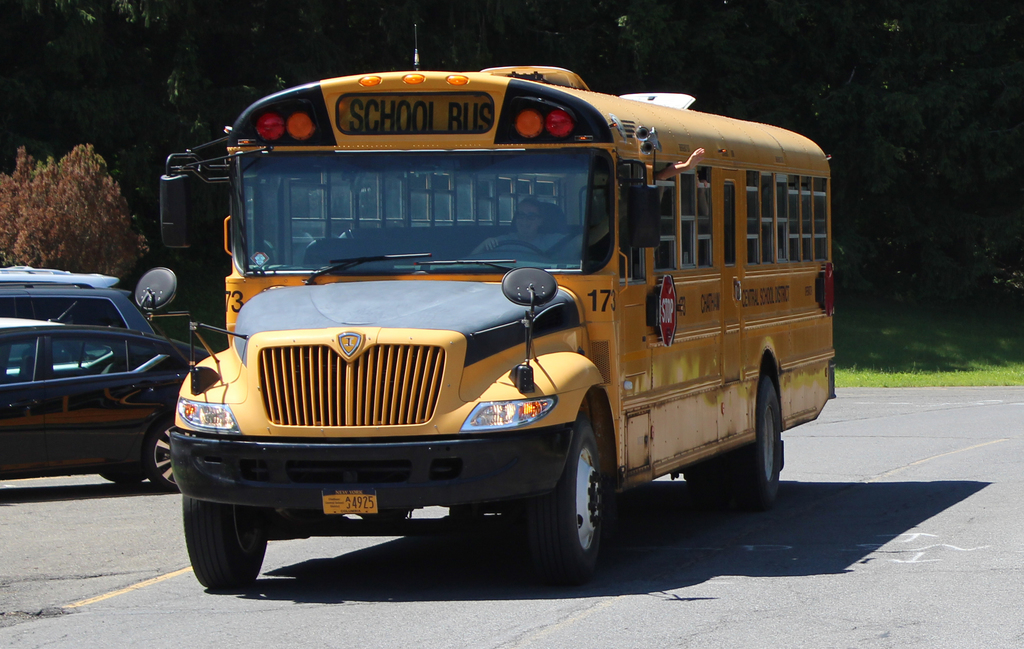 The Smith Pond annual trail maintenance is April 2 from 10AM to 2PM. Join friends and neighbors to clear downfall along the trail and remove invasive brush and vines. Come when you can… for a few minutes or a couple hours… or just to say hello!!! Check-in at the boat launch area on Shore Road (next to our CHS/MED campus drive). RSVP:
oxherders@icloud.com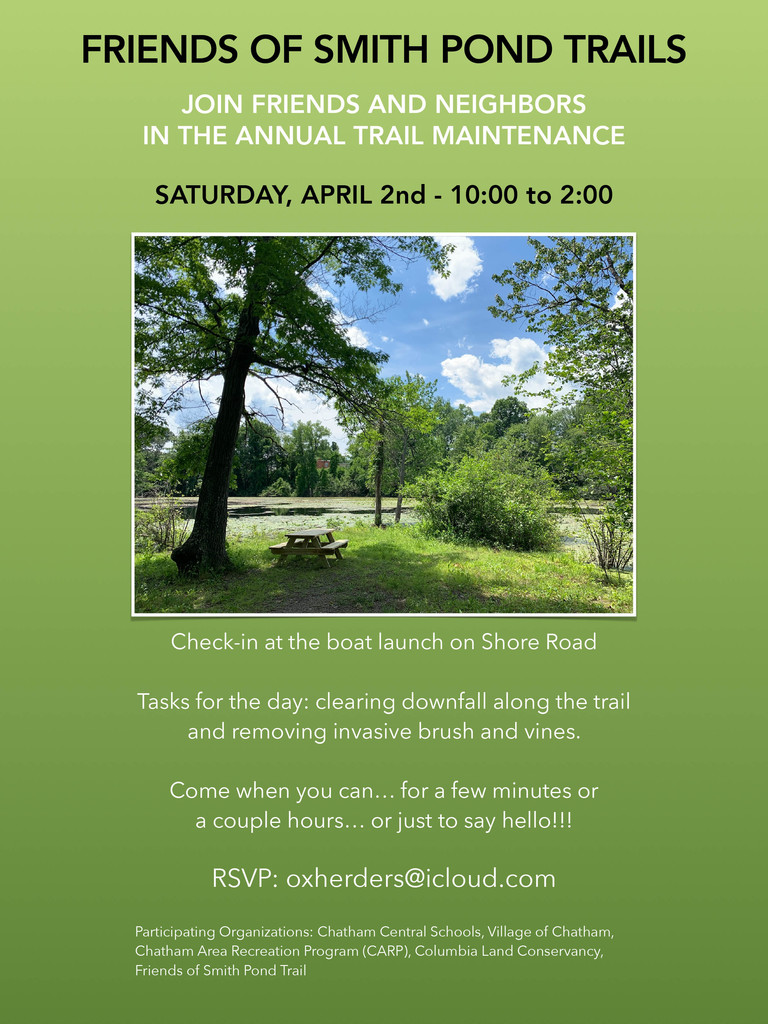 Our 3rd mandatory bus drill at CHS & CMS, originally scheduled for March 8, has been rescheduled to Thursday, March 24. CHS will dismiss all students early at 2:20 p.m. CMS will dismiss students at the regular time. Please be sure to update your calendars!

Nominating petitions to run for the Board of Education are now available from the District Clerk. Candidates must be able to read and write, be a current resident of the District for at least one year, and be a qualified voter of the district (citizen of the U.S., at least 18 years of age or older). Board candidates wishing to appear on the ballot must be nominated by petition. Petitions must be signed by at least 25 qualified voters of the Chatham Central School District and returned to the District Clerk prior to 5:00 p.m. on April 18, 2022. Questions about serving on the Board of Education or the candidate petition process can be directed to Deborah Pottenburgh, District Clerk at 392-1501 or
Pottenburghd@chatham.k12.ny.us
. The District Clerk's office is located in the Mary E. Dardess Elementary School, 50 Woodbridge Avenue in Chatham.

The Saturday, March 12, 2022 performance of "Little Women" is canceled due to the winter storm.