The reviews are in! Chatham High School's production of MAMMA MIA! was, as predicted, a smash hit! Audiences loved this scandalous mystery of "Who is the father?" with amazing music by ABBA. The show took place March 10-12 in the CHS auditorium.
Chatham's production is now in the running for the Capital Region's High School Musical Theater Awards presented by Proctors Theatre in May.

MAMMA MIA! tells the story about single mother Donna preparing for her daughter's wedding with the help of her two friends. Meanwhile, Sophie, Donna's daughter, invites three men from her mom's past to the wedding in order to meet her real dad and have him escort her down the aisle on her big day!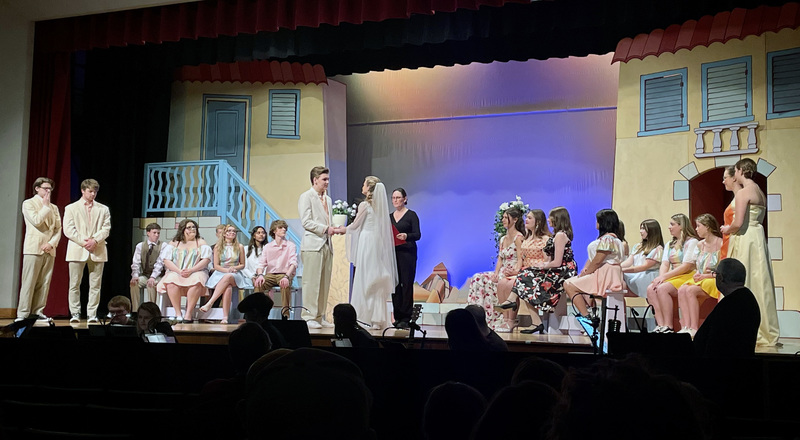 The show was directed by Eddie Knight with a rock orchestra directed by Elias Assimakopoulos, and featured talented actors like Amelia Scheriff as Donna, Anna Miles & Alexis Reichardt as Sophie, Brandon Gearing as Sam Carmichael, John Miles as Bill Austin, and Aidan Brennan as Harry Bright.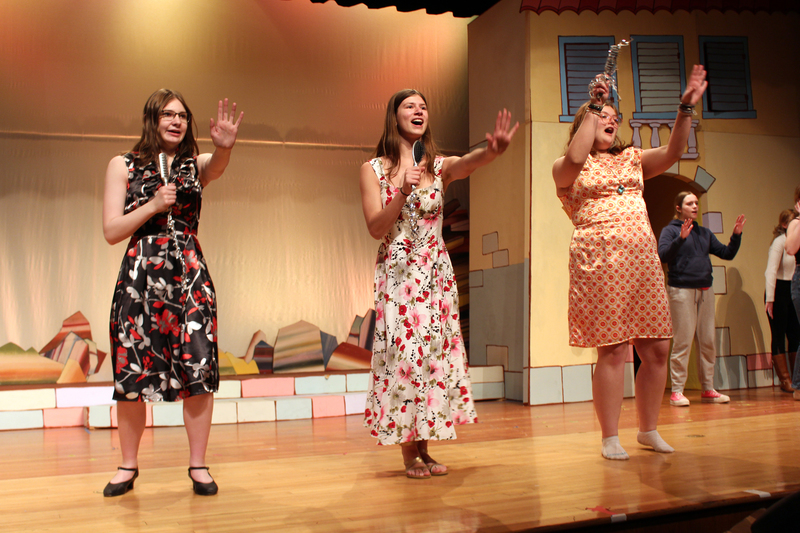 The set depicting Greek paradise was skillfully made by Wayne Gearing with help from the CHS Theater Production and Marketing class, and designed by Bill Somer.
Chatham High students involved in the Theater Production & Marketing class assisted in the production through marketing, show dramaturgy, ticket sales, and a whole lot more.
Additionally, students independently created and maintained two social media accounts to promote the show. They created a TikTok account @mammamiachs and maintain an Instagram account @chathammusical.
ABOUT THEATER PRODUCTION & MARKETING:
Theater Production & Marketing is a unique Chatham High School class that provides an overview of fundamental theater and marketing concepts and strategies relevant to the production of a theatrical performance. Topics include stage and lighting design and management, market research, advertising, public relations, and makeup and costume design. Students are immersed in applying learned concepts in projects and promotional activities that directly relate to productions in our district. This course fulfills either a music or business credit.