Dear Chatham families, Chatham CSD is providing a transportation option for any walkers who will be affected by the closure of the Woodbridge Avenue railroad crossing. We will be providing a bus to transport students from the Chatham Firehouse to school and back on Thursday, November 17, Friday, November 18, and Monday, November 21. Morning: Students should arrive at the Chatham Firehouse parking lot on Hoffman St. no later than 7:15 a.m. to catch the bus to school. The bus will stop at CMS and then MED/CHS to let students off. Afternoon: The bus will pick up students from each school at dismissal and will drop them off at the Chatham Firehouse parking lot. We are providing this temporary shuttle to ensure our walkers have a safe way to get to and from school during the railroad crossing closure. Taking this bus is optional and no registration is necessary. If you have questions, please contact our supervisor of transportation services, Joshua Loeffler, at 518-392-1520 or
loefflerj@chatham.k12.ny.us
.

The railroad crossing on Woodbridge Ave. will be closed to traffic and pedestrians November 17-21, 2022 while CSX conducts work on the tracks. This will affect traffic patterns in the area as vehicles will not be able to access our schools from the Route 203 end of Woodbridge Ave. Please take this into consideration if driving or walking to our campus and allow yourself ample time to take an alternate route.

Come out to the Dairy Queen in Ghent on Friday, November 4 from 3-7pm to help raise money for the 7th grade. DQ is generously donating 20 percent of its proceeds at that time. Be sweet - all you have to do is eat!

The issues with our phone service have been fixed. Thanks for your understanding!

Please note that we are experiencing issues with our phone service. If you need to reach us, please dial our main number, 518-392-2400, and follow the prompts to reach the extension you wish to speak with. Several of our direct phone lines into the District are not working and we are unable to make outgoing calls, but we are able to receive calls through our main number. We are working with our phone service provider to have the problem fixed as soon as possible.

Reminder! October 26 is School Picture Day at CMS. You may order online at
www.upstate-images.com
using picture ID: NY2800622 or have your child bring in the order form on picture day. The order forms were distributed October 17!

We are in real need of varsity & modified boys volleyball coaches. The season starts November 14 and we do not want to have to cancel this season due to no coaches as it would greatly affect our boys volleyball program! If you are interested, please reach out to our athletic director, John Brantley, at
Brantleyj@chatham.k12.ny.us
to learn more!

CMS Spirit Week is Oct. 17-22! Monday: "Put Bullying to Rest Day" - Wear pajamas and slippers; Tuesday: "We All Rock Day" - Wear a music/famous band shirt or dress like a celebrity; Wednesday: Wear Orange for Unity Day; Thursday: "It's OK to be Different Day" - Mismatch all your clothes: Friday: " Put Bullying in the Past" - Dress like you are in the 70s or 80s! Key Communicators will record HR participation every day! A pizza party will be given to the HR with the most participation.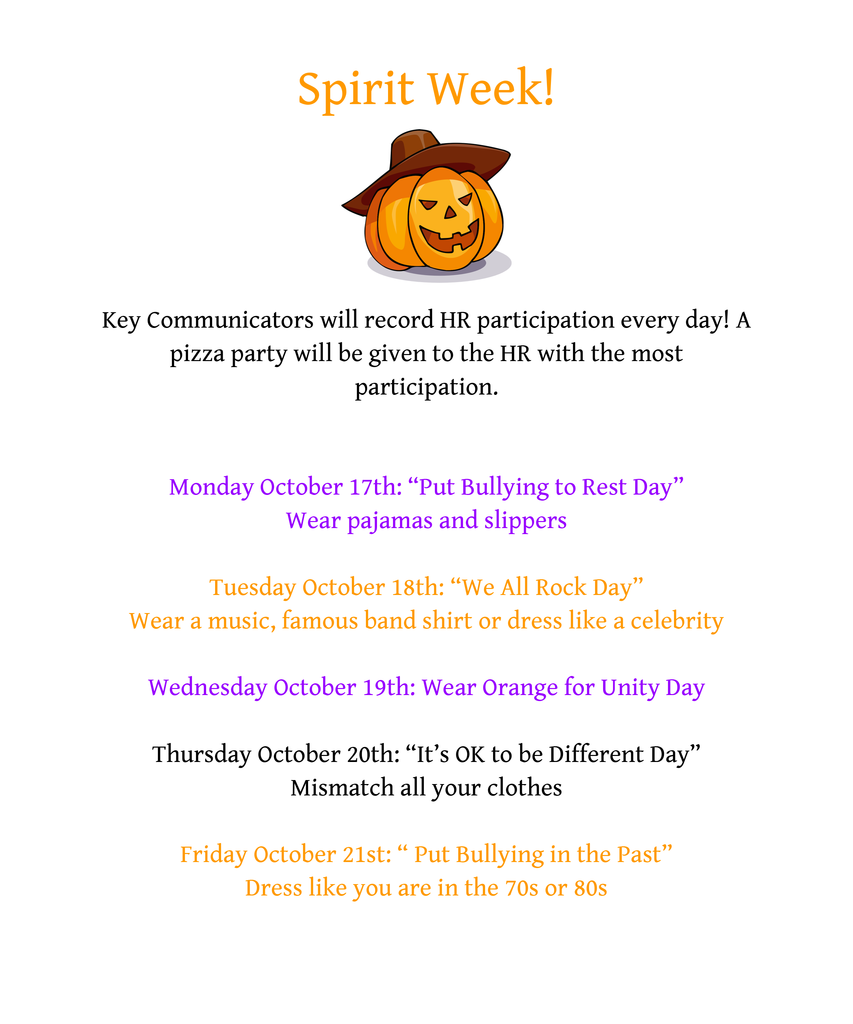 Attention winter athletes: Sports physicals are scheduled for October 19 and November 9 at 8:30 a.m. Please see your school nurse to sign up.

Want to help Chatham athletes score big this winter? We are currently in need of Varsity Boys Volleyball and Modified Boys Volleyball coaches. Email Athletic Director John Brantley at
Brantleyj@chatham.k12.ny.us
to learn more!

Athletics Booster Club Mum Sale - order by Sept. 23! Families can purchase mums for their CMS or CHS student athlete as a fundraiser for the Booster Club. The mums will be personalized for each player and proudly displayed at our Homecoming Football game. Please see order form at
https://5il.co/1i6gy

CMS Open House is Thursday, September 22, 2022! This event has been virtual for the past couple of years, and we are excited to get parents back in the building! You are invited to meet your child(ren)'s teachers and hear about all the exciting and interesting things they are doing in class. The evening will begin at 6:00pm with ENCORE staff (AIS, Art, Tech, PE, FACS, Music, Health, Guidance) presenting in the auditorium until 6:30pm. If you have heard this presentation before and are only interested in attending academic classes, please arrive at 6:30 p.m. and follow the schedule that was emailed to you. There will be staff available in the front lobby to assist you in finding the correct room and hallway. There will also be light refreshments (coffee, water, baked goods) for sale from 6:00-6:40 p.m. in the front lobby to fundraise for our Perky Panthers. If you have any questions before the event please call the main office. Looking forward to seeing all of you!

Auditions for the CMS musical are September 13 & 15, 3-4pm in the CMS Auditorium. Audition materials will be provided the day of auditions. You only need to bring yourself!

Welcome back! Our first day of classes is Wednesday, September 7th!

Chatham CSD buildings and offices will be closed Monday, September 5 in observance of the Labor Day holiday.

Are you excited about the start of a new school year? We are too! Parents/guardians, join our tradition of celebrating Chatham's first day of classes by emailing your first-day student photos on September 7th to
charbonneaua@chatham.k12.ny.us
- we'll post them here on our Facebook page and on our District's website! Be sure to include your student's name and what grade he or she is entering. We love to see those smiling faces!

CMS New Student Orientation (for grade 6-8 students/families who are new to Chatham CSD) takes place September 1 from 10-11am in the Middle School library.

We have found a coach for Modified Girls Volleyball. Practices will start Monday Aug 29th from 3:00-5:00 at the middle school.

SIXTH GRADE LOCKER DAY is Wednesday, August 31, 2022 from 8–10am. Sixth grade students (accompanied by a parent/guardian) are welcome to visit CMS, walk around, and try out your locker combination. You may leave your new school supplies in your locker!

The modified football equipment handout and parent/coach meeting is tonight, August 18 at 6:00 p.m. in the CHS gym.