"Let's Talk About Our Kids' Mental Health," a free presentation for CHS & CMS parents presented by Chatham CSD and The JKC Foundation on Thursday, September 21 from 5-6pm in the CMS auditorium. This program explores important topics concerning adolescence and anxiety, depression, and stress management. You are also welcome to attend this event virtually (live stream) using the following link:
https://us02web.zoom.us/j/83976585762

"High School Musical Jr." auditions areTuesday, September 12 and Thursday, September 14 from 3:00-4:00 p.m. at CMS. Students need to provide their own transportation home. Informational packets are available at the CMS front desk. If you have any questions please reach out to Kristen VanNote -
vannotek@chatham.k12.ny.us
.

All Chatham CSD schools and offices are closed today, Friday, September 8, due to power outages and storm damage in the area.

Our buses are running about 10-15 minutes behind schedule this afternoon, Thursday, September 7 due to it being the first day of school and it taking us longer than usual to get our students onto the buses. We apologize for any inconvenience this may cause.

Welcome Back! Our first day of classes is Thursday, September 7! Families, send us your first day photos so we can post them to our website and Facebook page. Email them to
charbonneaua@chatham.k12.ny.us

6th Grade Locker Day (for 6th grade families only) is August 30 from 8:30-930 a.m. 6th graders accompanied by a parent/guardian are welcome to visit CMS, try out your locker combination, decorate your locker, and leave your new school supplies in your locker!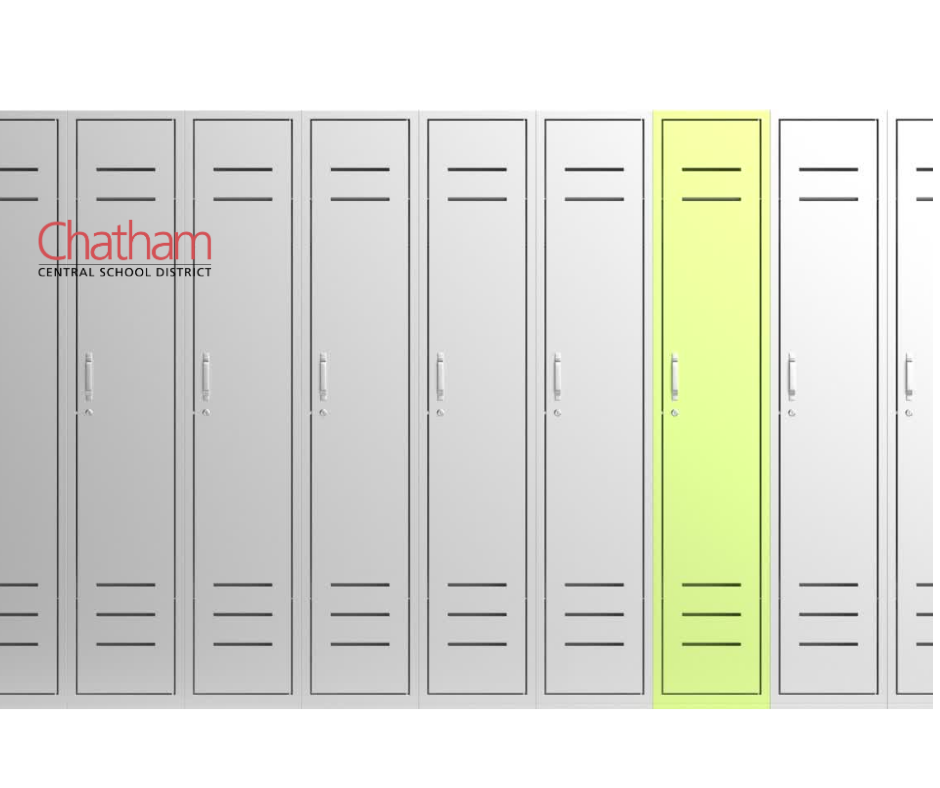 Equipment handout for modified football will be August 15 at 6:00 p.m. in the CHS football locker room.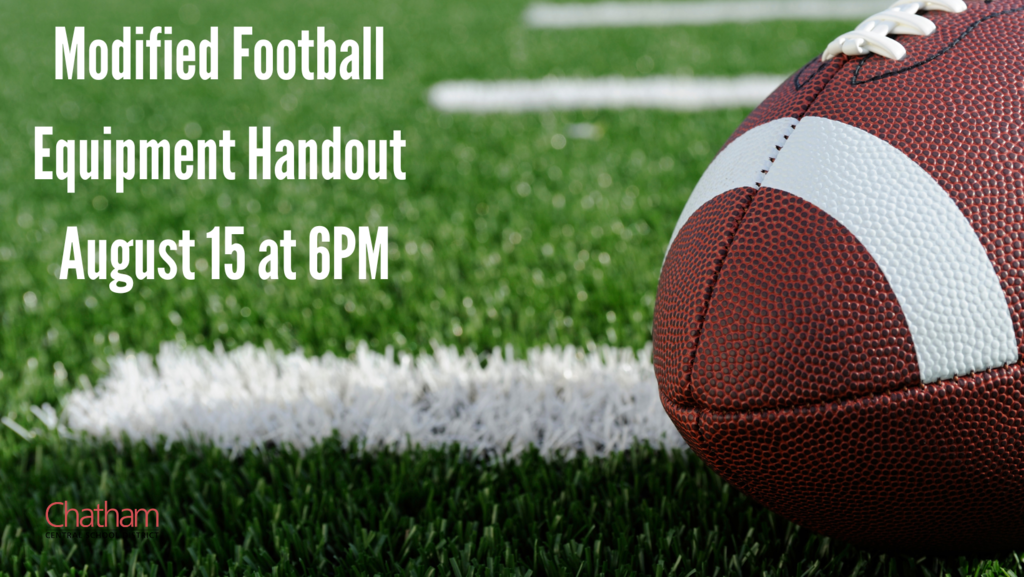 Chatham CSD schools and offices will close at noon today, July 27, 2023 due to the forecast for severe weather in our area.

If you are in need of a physical for fall sports, physicals will be offered August 16 & 30 from 8:30 - 10:00 a.m. in the CHS nurse's office.

The Chatham Panthers are in need of coaches for the 2023 fall season. We are currently looking for a girls tennis coach, a JV girls soccer coach, and two modified football assistant coaches. If interested, please contact our athletic director, John Brantley, at
brantleyj@chatham.k12.ny.us
or 518-392-1585.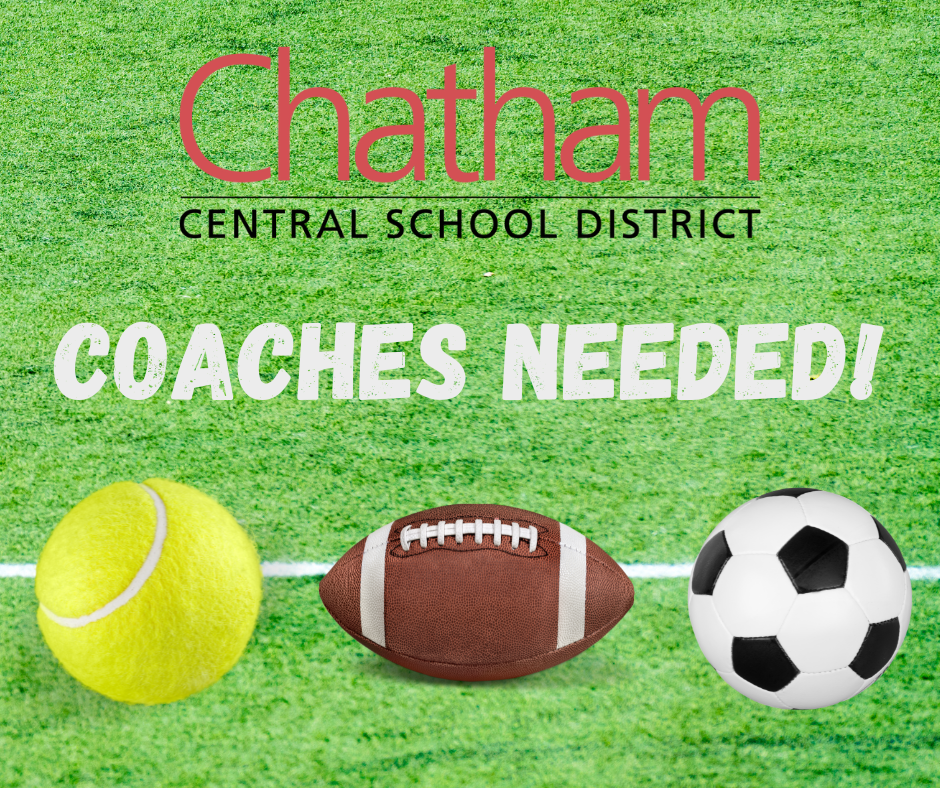 Say "hello" to two-way messaging and classroom announcements in the Chatham CSD app! With the addition of Rooms, our district app keeps getting better. Parents/ guardians check your email for instructions to sign up and access new features today!

Say "hello" to two-way messaging in the Chatham CSD app! The same district app now offers class streams, class announcements, and parent-teacher chat. Look for your personalized invitation to begin using this feature in our app. Download for Android
https://bit.ly/3ikktPu
Download for iPhone
https://apple.co/3lgSl1w


The Athletic Performance Placement (APP) Test for 7th and 8th graders who plan to try out for HS level fall sport is Monday, August 7 at 10am at CHS. Meet in the lobby by Mr. Brantley's office. Dress in appropriate attire for a physical fitness test. Any questions, please contact Mr. Brantley at
brantleyj@chatham.k12.ny.us
.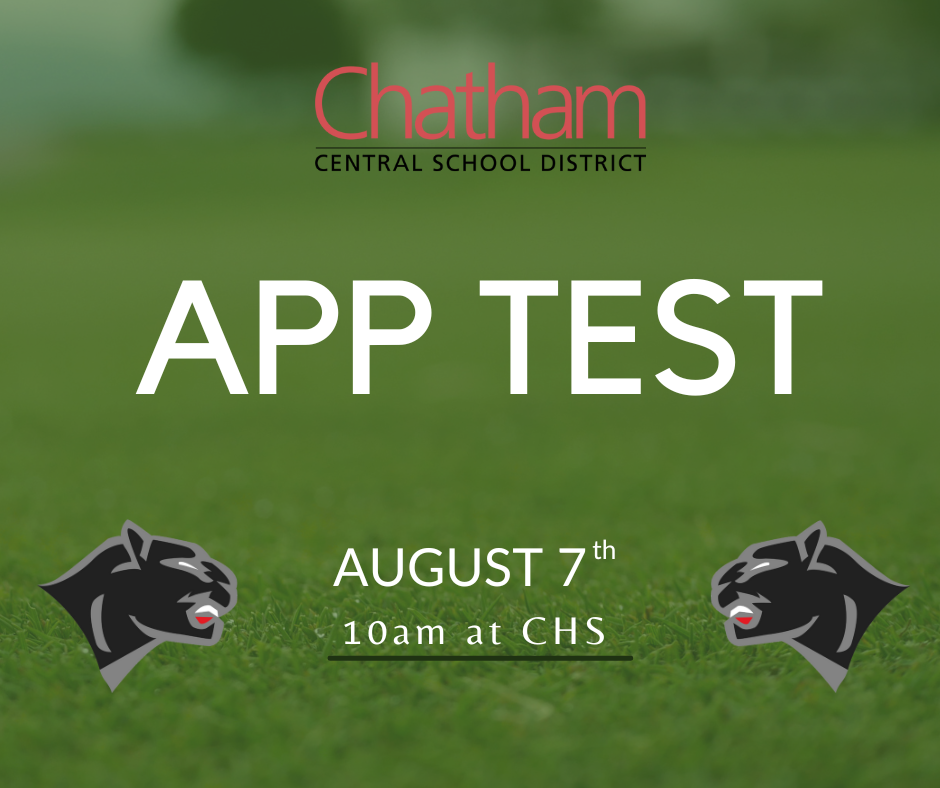 Sign up now for Chatham Panthers SOFTBALL CAMP! June 26 – 30, 2023 for ages 7–12. Learn the fundamentals of softball from Chatham Panthers coaches & players. For more information and to register, follow this link:
https://5il.co/1wg8a

Sign up now for Chatham Panthers BASKETBALL CAMP! July 3 – 7 (off July 4), 2023 for grades 3–8. Learn fundamental basketball skills with Chatham Panthers coaches & players. For more information and to register, follow this link:
https://5il.co/1wgbl

Due to the unhealthy outdoor air quality lingering in our area, Chatham CSD is relocating this Thursday's Music in the Park concert indoors to the Chatham High School auditorium. Refreshments will be available and concert time remains the same - June 8 starting at 6:00 p.m., see you then!

Chatham CSD will be closed Monday, May 29 in observance of Memorial Day. The CHS and CMS marching bands will be participating in our communities' Memorial Day events. CHS marches in Ghent at 9:00 a.m. and both CHS and CMS march in Chatham at 11:00 a.m.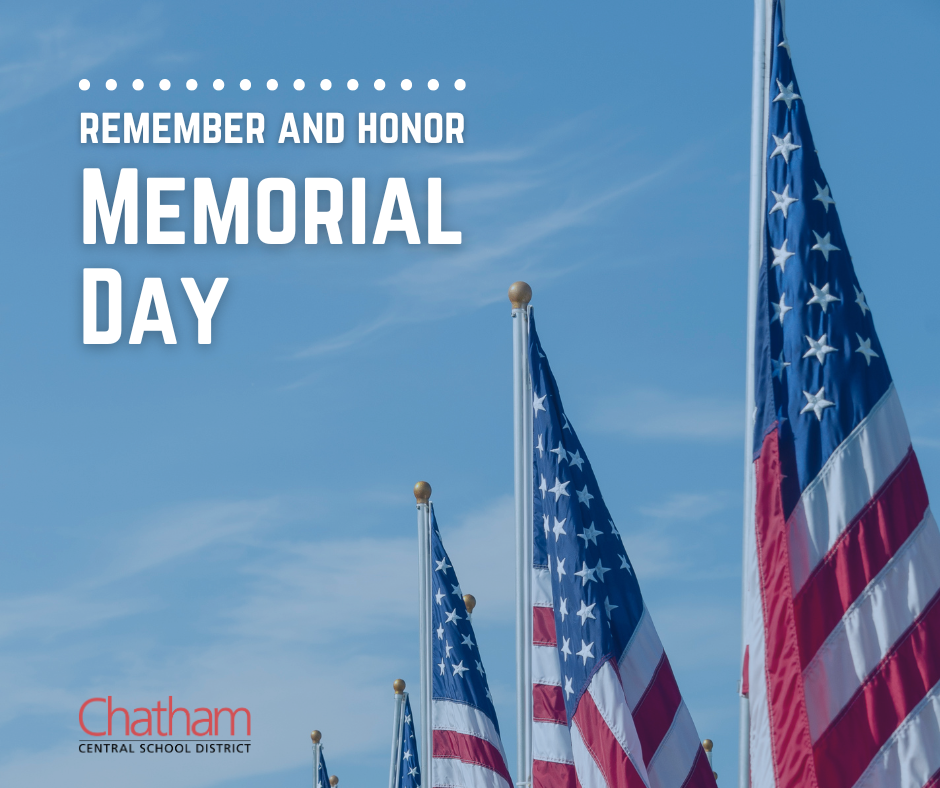 The Chatham CSD music department's beloved Music in the Park concert will take place Thursday, June 8, 6pm in the CHS auditorium (relocated from PS21 due to poor outdoor air quality). This community event features ensembles from our middle and high schools and is totally free. The Fine Arts Booster Club will be selling rootbeer floats as a fundraiser. Music in the Park takes place rain, shine, or smog!