For Chatham High School's monthly Capstone Skills Awards, the faculty selected students who demonstrated exceptional confidence, which was the featured Capstone Skill for June.
Freshman - Paxton Brownell: Paxton shows self-confidence in many different areas, from classroom discussions to performing on the stage. He is mature, has a very good sense of self, is aware of his strengths and weaknesses, and does not make excuses.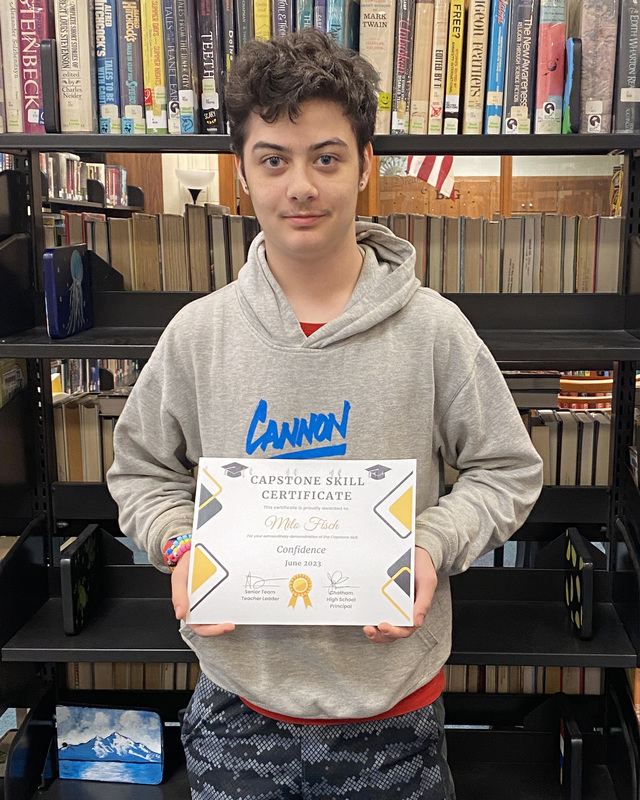 Sophomore - Milo Fisch: Milo is extremely confident in his knowledge and ability. He is very sure of himself and knows who he is and what he stands for.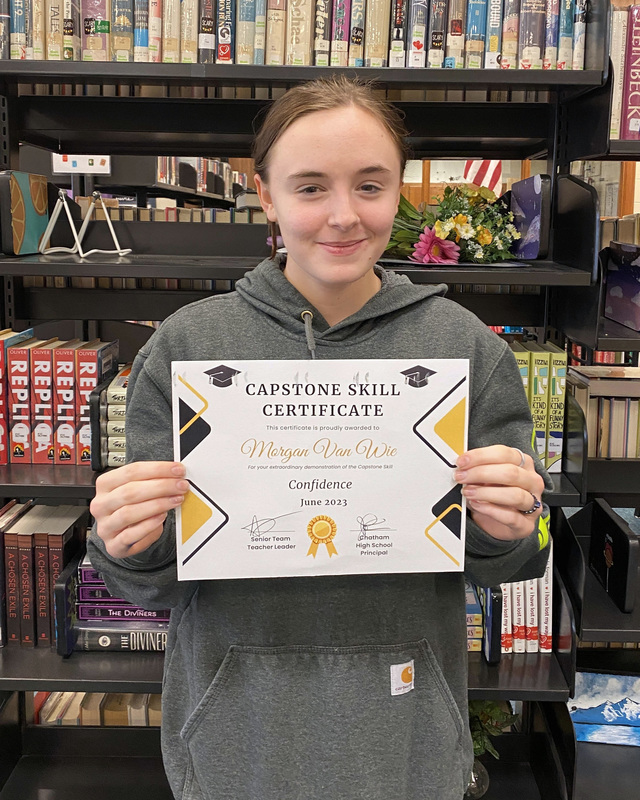 Junior- Morgan Van Wie: Morgan is confident in herself and holds herself to a high standard. She is willing to ask questions and participate in class discussions, and has a confident reading voice. She is not afraid to speak to adults and peers alike.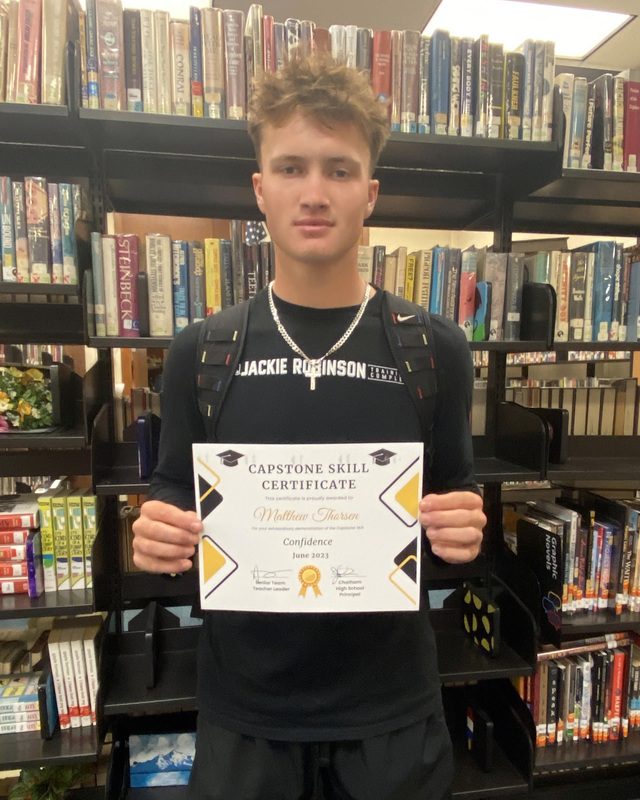 Senior- Matthew Thorsen: Matt is always willing to ask questions to clarify information or to make connections. His confidence in class helps make the classroom a comfortable learning environment and his willingness to take risks allows his classmates to have more confidence as well.